This article shows some technical information about the sensor supply Connection details of the A107 SV:
Connection details: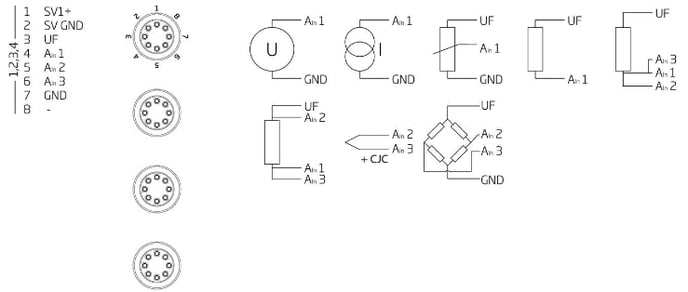 Sensor excitation:
24V is only possible if you connect VS: >= 27V
You can configure that in the module settings (GI.bench or ICP100):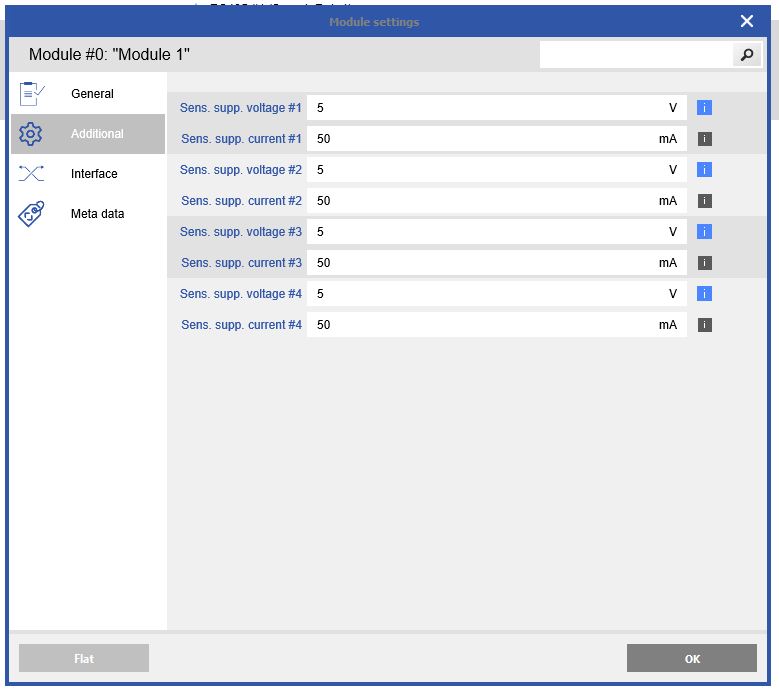 Because of the different heat build-up of our analog and digital modules, there is a max of 100mA with the A101/A107 and we have a max of 250mA with the D101/D107.
It is necessary to have a supply of SV at the M12 connector (power supply connector) of the Q.station or at the rack.
It must be a galvanic isolated power supply of max 4A (this is currently because of the back-plane). Please contact Gantner Instruments if you need a AC rack.
You can find the datasheet of the A107 here: datasheet